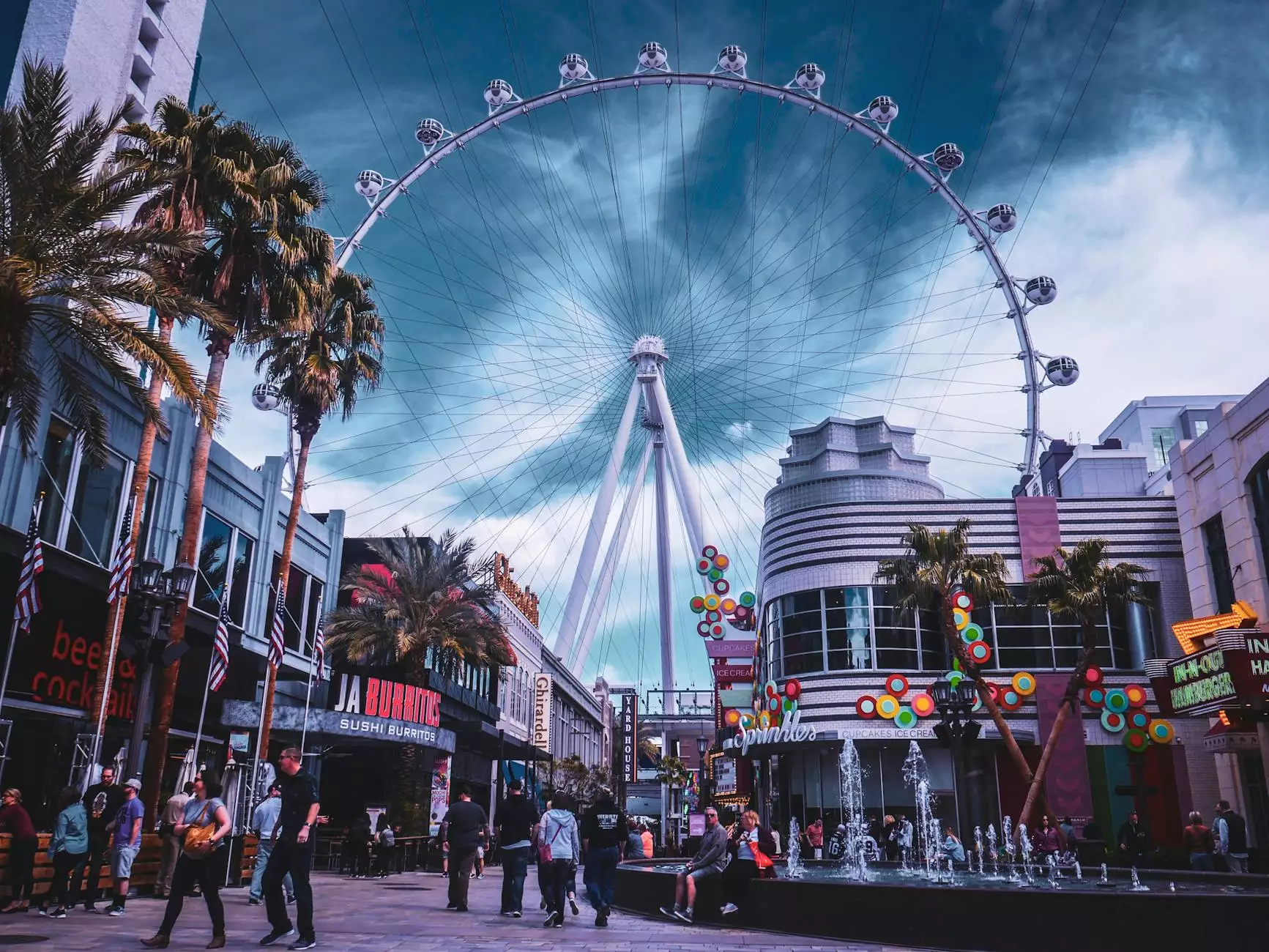 Moving to Las Vegas is an exciting decision that offers a plethora of opportunities and experiences. Whether you're looking for a vibrant entertainment scene, a thriving job market, or a warm and sunny climate, Las Vegas has it all. As a leading real estate agency in Las Vegas, Results Realty can guide you through the process of finding your dream home in this extraordinary city. Let us uncover the top reasons why moving to Las Vegas should be at the top of your list!
The Thriving Entertainment Industry
Las Vegas is internationally renowned for its unparalleled entertainment options. The city boasts an impressive array of world-class shows, concerts, and performances. From spectacular Cirque du Soleil productions to iconic headliners, Las Vegas offers an entertainment experience unlike any other. Whether you enjoy theater, music, comedy, or magic, you'll find it all in the entertainment capital. For those who appreciate a vibrant nightlife, Las Vegas truly comes alive after the sun sets, with an abundance of clubs, bars, and casinos.
A Dynamic Job Market
With its booming economy, Las Vegas presents numerous employment opportunities across various industries. The city is not only a hub for tourism and hospitality but also a thriving center for technology, healthcare, finance, and more. Las Vegas attracts top talent and offers competitive salaries, making it an attractive destination for professionals seeking career growth and development. Whether you're a recent graduate or an experienced professional, Las Vegas has a diverse job market that can cater to your needs.
Affordable Housing Options
Compared to other major cities in the United States, Las Vegas offers more affordable housing options without sacrificing quality or comfort. The city presents a range of neighborhoods, from luxurious gated communities to family-friendly suburbs. Results Realty specializes in helping clients find their ideal homes in Las Vegas, ensuring that every aspect of your dream home is within reach. With our expertise, you can explore the various neighborhoods and find a property that suits your preferences and budget.
A Welcoming Community
Las Vegas is more than just bright lights and entertainment. It is a city with a strong sense of community and a welcoming atmosphere. The locals, known as Las Vegans, take pride in their city and embrace its multicultural diversity. From community events to outdoor activities, Las Vegas offers plenty of opportunities to connect with fellow residents and build lasting friendships. Whether you prefer getting involved in local organizations or simply enjoying the company of your neighbors, Las Vegas fosters a warm and inclusive community spirit.
Amenities and Outdoor Recreation
Living in Las Vegas means having access to a wide range of amenities and outdoor recreational opportunities. The city boasts numerous parks, hiking trails, and golf courses that allow residents to enjoy the beautiful desert landscapes and mild year-round climate. From the iconic Red Rock Canyon to the nearby Lake Mead National Recreation Area, Las Vegas provides a haven for outdoor enthusiasts. Additionally, the city offers excellent shopping centers, world-class restaurants, and convenient access to healthcare facilities.
Unmatched Entertainment and Events
Las Vegas is not just about the famous Strip and its grand casinos. The city hosts a variety of major events and conventions throughout the year, attracting visitors from all over the world. From the dazzling New Year's Eve fireworks display to the Electric Daisy Carnival, Las Vegas offers an incredible lineup of entertainment and cultural festivities. You'll never run out of things to do and experience, ensuring that there's always something exciting happening right at your doorstep.
Conclusion
Considering moving to Las Vegas? Look no further than Results Realty, your trusted real estate agency specializing in helping individuals and families find their perfect home in this dynamic city. With its thriving entertainment industry, diverse job market, affordable housing options, welcoming community, exceptional amenities, and exciting events, Las Vegas is undoubtedly a remarkable place to call home. Contact Results Realty today and let us assist you in making your move to Las Vegas a reality!