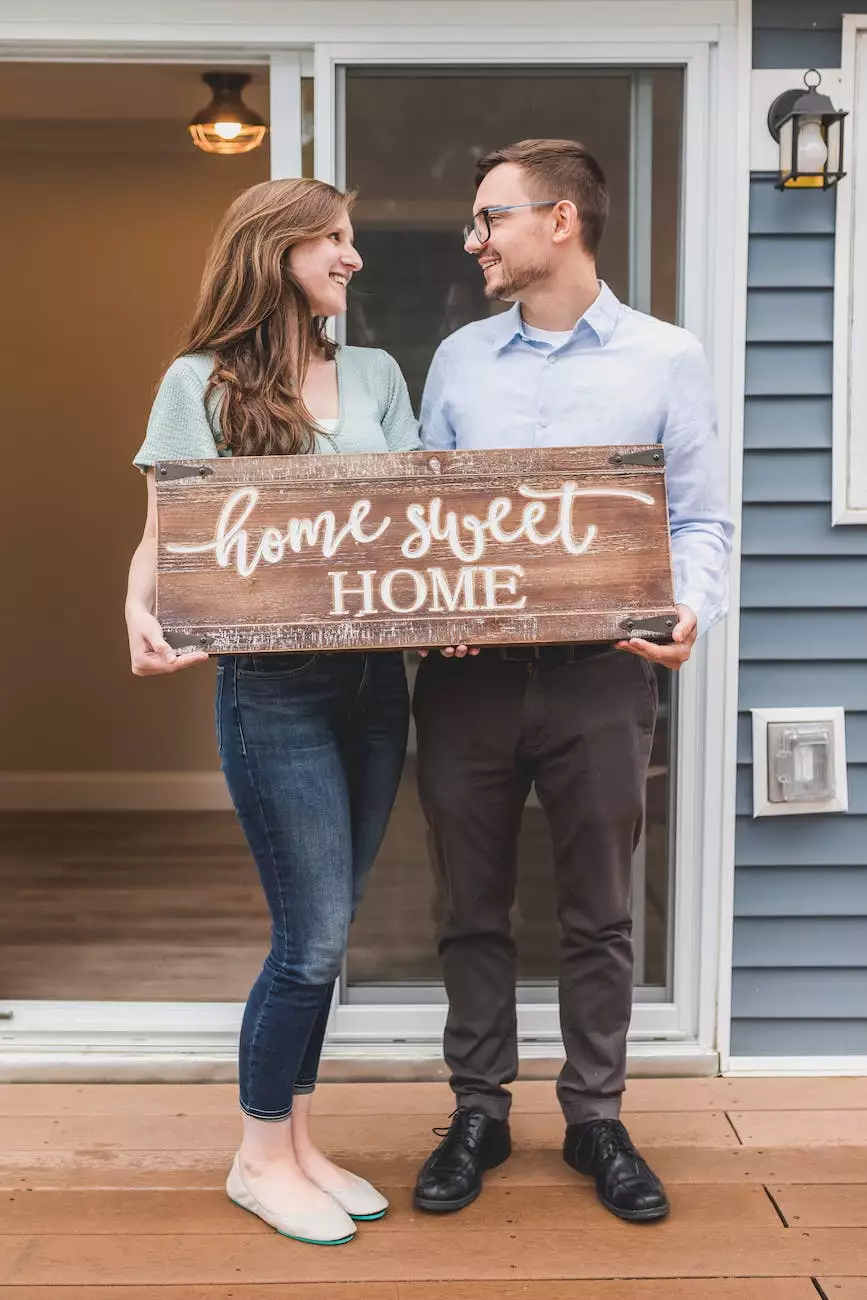 Welcome to Results Realty, your trusted source for valuable information and guidance on real estate investment. If you are a first-time investor in the vibrant city of Las Vegas, we have got you covered. With our expertise in the real estate market, we are here to provide you with essential tips and insights to help you make informed decisions and succeed in your investment endeavors.
Key Factors to Consider
When venturing into real estate investment, there are several key factors you should consider to ensure a successful and profitable experience:
1. Market Research
Conduct thorough research about the Las Vegas real estate market to gain a clear understanding of current trends, property values, and demand. Stay updated with market reports and consult with experienced real estate professionals to make well-informed investment decisions.
2. Financial Planning
Prioritize financial planning to determine your budget, investment goals, and financing options. Assess your financial capabilities and create a budget that includes not only the property purchase but also ongoing expenses, such as maintenance costs, property taxes, and insurance.
3. Location Analysis
Investing in the right location is crucial for long-term success. Las Vegas offers various neighborhoods with unique characteristics and potential growth. Analyze different areas based on factors like proximity to amenities, infrastructure development, rental demand, and future prospects.
4. Property Type and Condition
Decide on the type of property that aligns with your investment goals. Whether you choose residential homes, commercial properties, or vacation rentals, carefully evaluate the condition of the property. A thorough inspection can highlight any potential issues or maintenance expenses you may encounter.
5. Rental Demand and Returns
Evaluate the rental demand in your chosen area to ensure a steady income stream. Research the average rental rates and occupancy rates to estimate potential returns on your investment. Consider engaging with property management companies to streamline the rental process and maximize profitability.
Financing Options
Choosing the right financing option is crucial for first-time real estate investors. Here are some commonly utilized options:
1. Traditional Mortgages
If you have a strong credit history and meet the eligibility criteria, a traditional mortgage can offer competitive interest rates and favorable terms. Make sure to compare multiple lenders to secure the best deal.
2. Private Lenders
Private lenders can provide alternative financing options, especially for investors with less-than-perfect credit or those looking for more flexibility. However, carefully review the terms and interest rates before committing to a private loan.
3. Hard Money Loans
Hard money loans are short-term, asset-based loans that are typically used for investment properties. These loans are secured by the property itself and can be obtained more quickly than traditional mortgages, making them suitable for time-sensitive deals.
4. Partnership and Syndication
Consider partnering with other investors or participating in real estate syndication deals to pool resources and reduce individual risk. This option allows you to tap into larger-scale investments and benefit from shared expertise.
Investing in Las Vegas: Market Trends and Opportunities
Las Vegas is a dynamic city with a booming real estate market. Understanding the current trends and recognizing the right opportunities can give you an edge as a first-time investor:
1. Growing Population and Tourism
Las Vegas attracts a significant influx of residents and tourists each year, driving demand for housing and rental properties. With continuous population growth, investing in real estate can provide long-term stability and profitability.
2. Diversified Economic Growth
Las Vegas boasts a diversified economy beyond the renowned entertainment industry. The city has seen significant growth in technology, healthcare, and business sectors, creating a favorable investment environment and diverse tenant pool.
3. Development and Infrastructure
Ongoing infrastructure development, such as the expansion of transportation networks and the construction of new commercial spaces, contributes to the city's growth potential and offers opportunities for real estate investment. Stay informed about major development projects to identify promising areas.
4. High Rental Demand
The rental market in Las Vegas remains strong due to the popularity of the city as a tourist destination, as well as the presence of various industries and universities. Investing in rental properties can provide consistent cash flow and potential tax benefits.
Best Neighborhoods to Invest in Las Vegas
While every neighborhood in Las Vegas has its own appeal, here are some of the top areas that offer promising investment opportunities:
1. Downtown Las Vegas
Downtown Las Vegas has undergone a revitalization, attracting young professionals and students. Offering a mix of residential and commercial property options, it presents an excellent opportunity for investors looking for both short-term and long-term gains.
2. Summerlin
Summerlin is a master-planned community known for its upscale amenities, recreational facilities, and highly-rated schools. With a strong focus on quality living, investing in Summerlin properties can yield high rental demand and long-term appreciation.
3. Henderson
Henderson, located southeast of Las Vegas, offers a diverse range of housing options, from affordable condos to luxury estates. The city's continuous growth and family-friendly environment make it an attractive choice for real estate investment.
4. Enterprise
Enterprise is a rapidly growing suburb of Las Vegas, with new developments and a vibrant community. The area's proximity to major highways, entertainment venues, and employment opportunities ensures a steady stream of potential renters.
5. Northwest Las Vegas
The northwest region of Las Vegas provides a mix of new developments and established neighborhoods. With affordable housing options and access to amenities, investing in this area can be an excellent choice for first-time investors.
As a specialized real estate agency, Results Realty understands the unique needs and challenges faced by first-time real estate investors. We are here to guide you through the process, offering unparalleled expertise and personalized assistance.
Don't let the complexity of real estate investment overwhelm you. Contact Results Realty today and embark on your journey towards success in Las Vegas real estate!