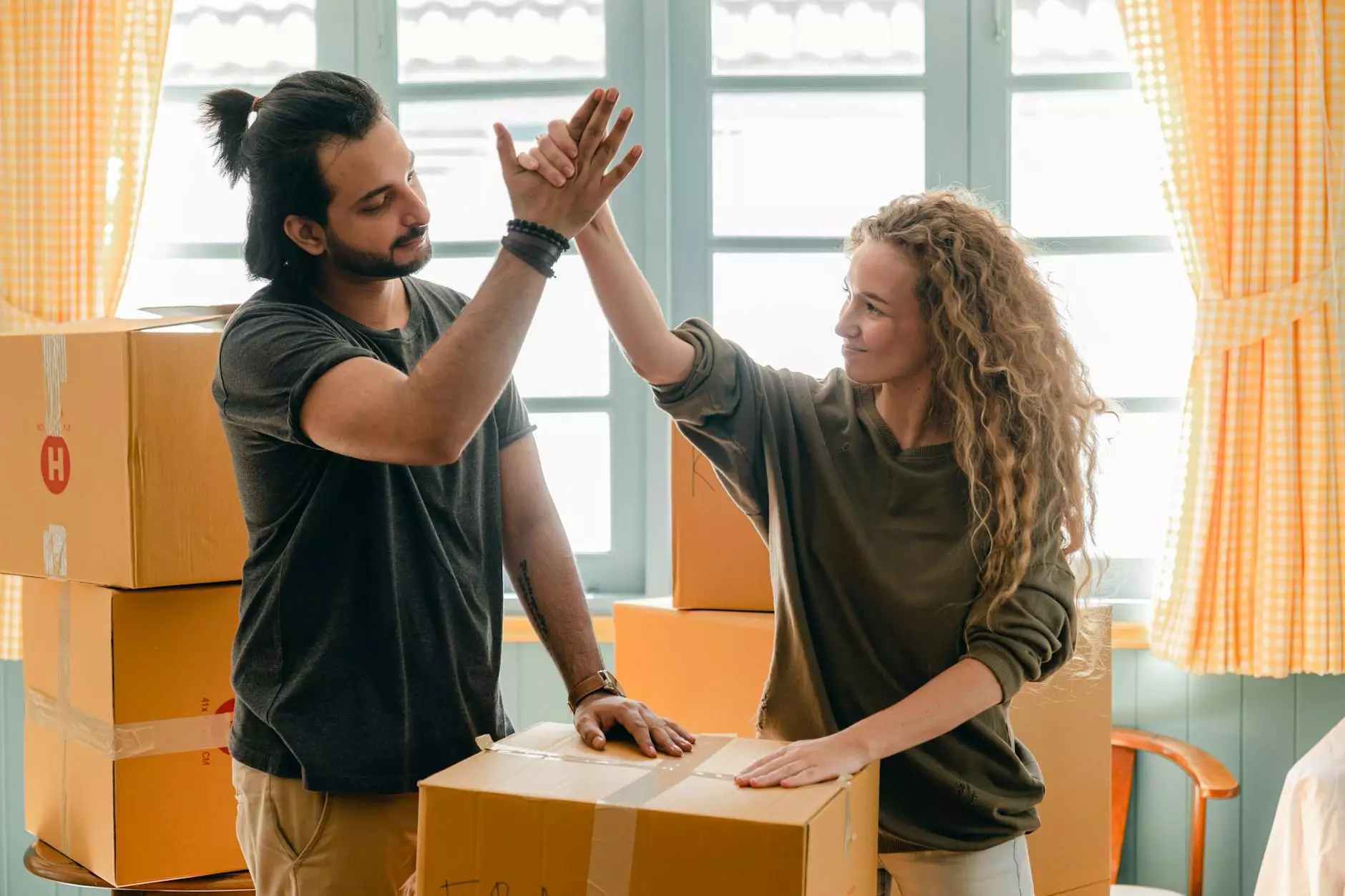 Welcome to Results Realty, your trusted partner for all your real estate needs in Las Vegas. Whether you are moving out of your current property or preparing for a new adventure, we are here to guide you through a successful move out process. Moving can be a stressful experience, but with our comprehensive guide, we aim to make the transition as smooth as possible.
1. Plan Ahead
One of the most crucial steps in a successful move out process is proper planning. It is important to start early and create a detailed timeline for each task. Begin by assessing your belongings and deciding what to keep, donate, or sell. This will help you streamline the packing process and reduce unnecessary clutter.
Next, research and hire a reliable moving company that fits your budget and requirements. Obtain at least three written estimates and read customer reviews for a better understanding of their services. Planning ahead ensures that you have sufficient time to organize and coordinate all aspects of your move.
2. Notify Relevant Parties
Prior to your move out date, it is essential to notify the necessary parties about your relocation. Start by informing your landlord or property manager about your intent to move. Check your lease agreement for any specific notice period requirements and adhere to them accordingly.
If you own the property, you will need to inform your mortgage lender and update your address with relevant financial institutions. Don't forget to notify your utility providers, such as electricity, water, internet, and cable services. This will ensure a seamless transition and prevent any disruptions in essential services.
3. Pack Efficiently
Packing can be a time-consuming and overwhelming task, but with the right approach, you can simplify the process. Begin by gathering the necessary packing supplies, including boxes, tape, bubble wrap, and markers. Start with one room at a time and label each box with its contents and the designated room.
Utilize sturdy boxes for heavy items and consider using specialized packing materials for fragile belongings. Keep similar items together and create an inventory to help you keep track of everything. Taking a systematic approach while packing will make unpacking and settling into your new space much easier.
4. Clean and Repair
Leave your current property in great condition by thoroughly cleaning it before your move out date. This includes cleaning the floors, windows, appliances, and bathrooms. Pay attention to any specific requirements outlined in your lease agreement to ensure you meet all expectations.
If there are any damages that need repair, schedule them promptly to avoid any deductions from your security deposit or additional charges. Hiring professionals for deep cleaning or repairs may be worth considering to ensure the property is in optimal condition for the next tenants or new owners.
5. Forward Mail and Update Address
To ensure you receive all your important mail and prevent any hassles, make sure to forward your mail to your new address. You can easily do this through the USPS website or by visiting your local post office. Forwarding your mail will ensure a seamless transition and prevent any crucial documents from getting lost.
Additionally, update your address with all relevant parties, including your employer, banks, insurance providers, and any subscriptions you may have. This will help you avoid any potential issues with billing or communication after your move.
6. Conduct a Final Walkthrough
Before handing over the keys to your previous property, it is important to conduct a final walkthrough. Take note of any potential damages or discrepancies and address them with your landlord or property manager. Documenting the condition of the property at the time of your move out will protect you from any false claims or disputes in the future.
Ensure that all utilities are properly turned off and settle any outstanding bills. Return all keys, remotes, and access cards as per the agreement. A thorough final walkthrough will give you peace of mind and finalize your move out process.
7. Settle into Your New Home
Congratulations on successfully completing your move out process! Now it's time to settle into your new home and start creating new memories. Unpack strategically and prioritize setting up essential areas like the kitchen and bedrooms.
Take the opportunity to explore your new neighborhood, acquaint yourself with local amenities, and introduce yourself to neighbors. This will help you feel more connected to your new surroundings and quickly adapt to the new environment.
At Results Realty, we understand the challenges and excitement that come with moving. Our experienced team is committed to providing exceptional real estate services to make your move as seamless as possible. Contact us today for all your buying, selling, or rental needs.