Vacancy Loss Calculator - Calculate Potential Loss for Rental Property
Nov 13, 2020
Real Estate Brokers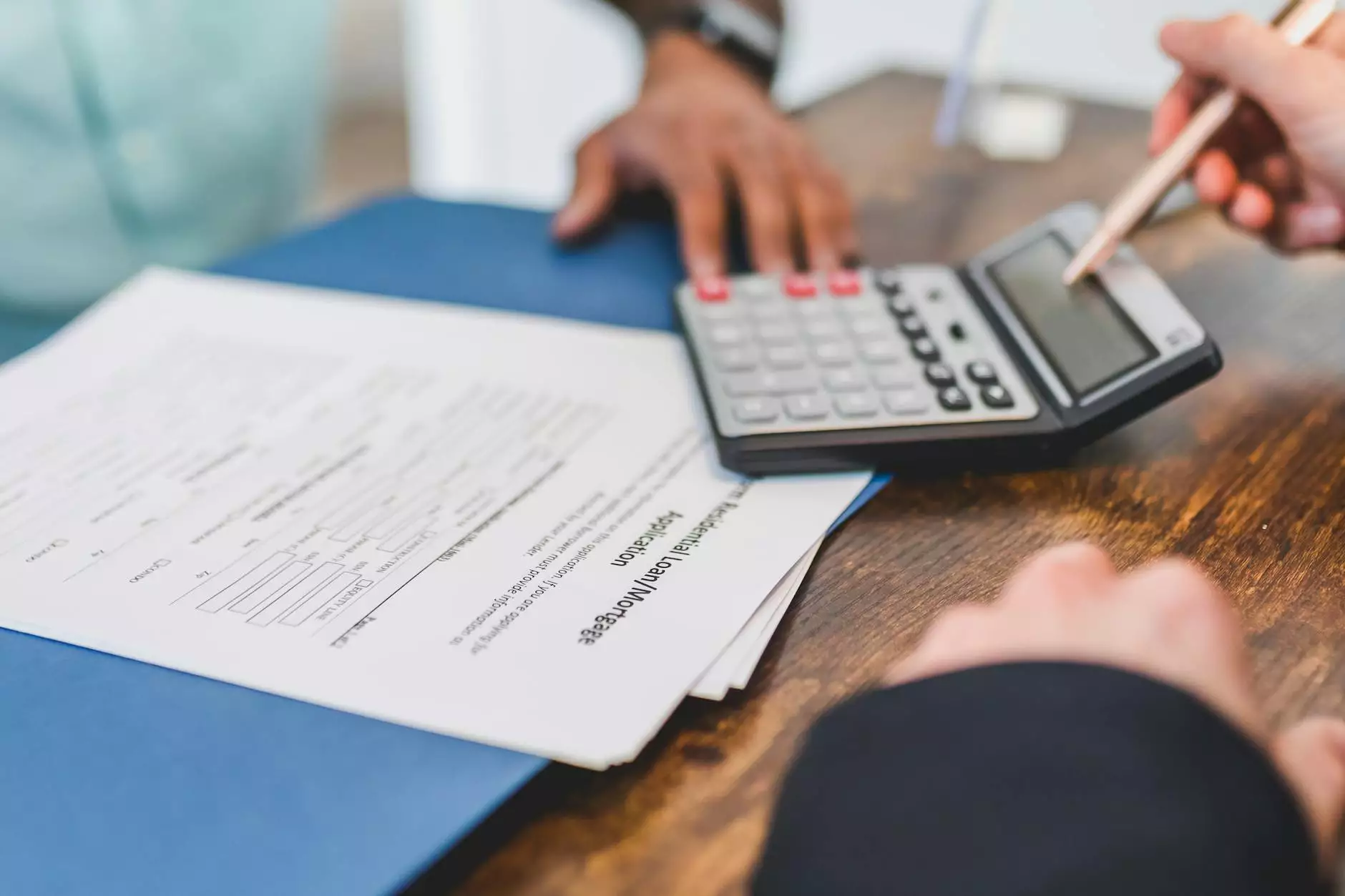 Welcome to Results Realty, your trusted partner in the real estate industry. If you're a landlord or property investor looking to optimize your rental property's profitability, you've come to the right place. Our Vacancy Loss Calculator is here to help you understand the potential financial impact of vacancies on your business.
Why Vacancy Loss Matters
In the competitive world of real estate, vacancies can significantly affect your bottom line. Every day that your property remains unoccupied means lost rental income and increased expenses without any income to offset them. Understanding the potential loss associated with vacancies is crucial for making informed decisions and maximizing your profits.
How Our Vacancy Loss Calculator Can Help
Our Vacancy Loss Calculator is a powerful tool designed to estimate the potential revenue loss for your rental property due to vacancies. By considering various factors such as average rental rates, expected vacancy duration, and monthly expenses, our calculator provides you with a comprehensive analysis to make better financial decisions.
Analyze Your Rental Property's Financial Performance
The Vacancy Loss Calculator takes into account all relevant financial factors that impact your rental property's performance. From monthly expenses, such as mortgage payments, property taxes, insurance, utilities, and maintenance costs, to potential rental income, our calculator ensures comprehensive analysis to help you understand the bigger picture.
Accurate Rental Income Estimation
Our calculator provides accurate estimations of your potential rental income based on the local market rates. It takes into account factors such as the number of rental units, average rental rates in your area, and the potential demand for your property. By considering these variables, the calculator offers precise calculations tailored to your specific circumstances.
Accounting for Vacancy Duration
Estimating vacancy duration is crucial for projecting potential losses accurately. Our Vacancy Loss Calculator allows you to input historical data or use industry averages to approximate the time it takes to fill a vacancy in your market. This information helps you understand the potential financial impact and create realistic financial forecasts.
Optimize Your Real Estate Business
Our goal is to empower you with the tools and knowledge you need to optimize your real estate business. The Vacancy Loss Calculator is just one element of our comprehensive suite of services and resources. From property management tips to investment strategies, Results Realty is committed to your success.
Expert Advice and Insights
At Results Realty, we are passionate about sharing our expertise and industry insights with you. Our team of experienced real estate professionals is dedicated to helping you make well-informed decisions that drive your success. We provide valuable advice on property maintenance, tenant screening, lease agreements, and much more.
Stay Ahead of the Competition
In the highly competitive real estate market, staying ahead requires constant adaptation and innovation. Results Realty stays up to date with the latest industry trends, market analysis, and investment strategies. Our team continuously researches and shares valuable information to help you navigate the ever-changing landscape and make the best choices for your business.
Contact Results Realty Today
Ready to take control of your real estate business and maximize your rental property's profitability? Contact Results Realty today to learn more about our Vacancy Loss Calculator and other services. Our dedicated team is here to answer all your questions and provide expert guidance tailored to your unique needs. Let's work together to achieve your real estate goals.