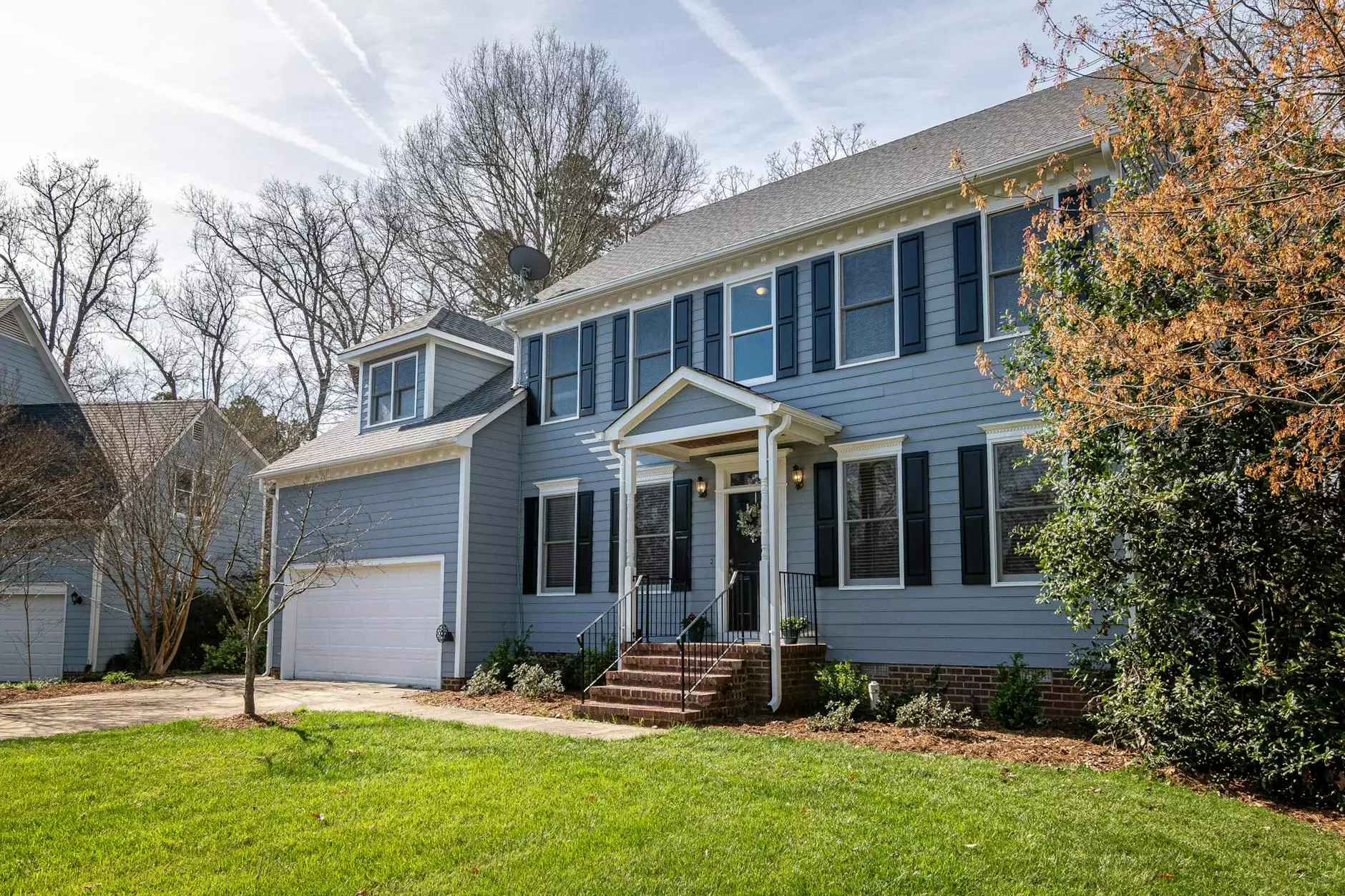 Introduction
Welcome to Results Realty's informative blog post on semi-custom homes with RV garages. We understand the needs and desires of RV enthusiasts who want a convenient and secure space to park and store their vehicles. Our collection of thoughtfully designed and meticulously crafted homes with RV garages combines luxury living with practicality.
Benefits of Semi-Custom Homes with RV Garages
Investing in a semi-custom home with an RV garage offers numerous benefits. Let's explore some of the advantages these homes provide:
1. Convenient RV Storage
Gone are the days of worrying about finding a suitable place to park your RV. With our semi-custom homes, you'll have your own dedicated space right at home. The RV garage ensures that your recreational vehicle is protected from the elements and easily accessible whenever you want to hit the road.
2. Enhanced Security
Our homes are designed with security in mind. The RV garages feature robust locking systems, ensuring the safety of your prized possession. Additionally, the overall security of our communities provides peace of mind, allowing you to relax and enjoy your home without any worries.
3. Increased Property Value
Investing in a semi-custom home with an RV garage not only fulfills your RV lifestyle needs but also adds significant value to your property. These unique homes are highly sought after in the real estate market, making them a great investment for the future.
4. Ample Storage Space
Alongside the RV garage, our homes come with additional storage spaces to accommodate all your belongings. You'll have plenty of room to store outdoor gear, tools, and other items, ensuring a clutter-free living environment.
5. Customization Options
One of the key features of semi-custom homes is the ability to personalize them according to your preferences. We offer a range of customization options, allowing you to tailor your home's interior and exterior to reflect your unique style and taste.
Features of Our Semi-Custom Homes with RV Garages
Our semi-custom homes with RV garages come with a variety of exceptional features that set them apart from traditional homes. Here are some notable features that you can expect:
1. Oversized RV Garage
The RV garages in our homes are oversized, providing ample space to accommodate different sizes of RVs. Whether you own a Class A motorhome, fifth-wheel trailer, or any other type of recreational vehicle, our garages can accommodate your needs.
2. RV Hook-ups
We understand that convenience is essential for RV enthusiasts. That's why our homes are equipped with RV hook-ups, including electrical, water, and sewage connections. You can easily prep your vehicle for an adventure or perform maintenance tasks without any hassle.
3. Energy-Efficient Designs
Our semi-custom homes are built with energy efficiency in mind. From advanced insulation to energy-saving appliances and fixtures, we strive to minimize environmental impact while maximizing cost savings for homeowners.
4. Open-Concept Floor Plans
We believe in creating spaces that promote comfort and togetherness. Our homes feature open-concept floor plans, allowing for seamless flow between living, dining, and kitchen areas. This design provides a spacious feel and facilitates social interaction.
5. High-End Finishes
We take pride in using premium materials and high-end finishes in our semi-custom homes. From luxurious countertops and flooring options to top-of-the-line fixtures and appliances, every detail is thoughtfully chosen to exude elegance and sophistication.
Find Your Dream Home with an RV Garage Today
If you're a passionate RV enthusiast looking for a home that perfectly complements your lifestyle, consider our semi-custom homes with RV garages. At Results Realty, we are dedicated to helping you find your dream home that exceeds your expectations.
Explore the available options, browse through our listings, and reach out to our expert real estate agents who specialize in properties with RV garages. We are here to guide you through the entire home buying process and ensure that you find the perfect home for you and your beloved recreational vehicle.
Invest in a semi-custom home with an RV garage today and enjoy the ultimate RV lifestyle in a luxurious and secure environment. Contact Results Realty now to take the first step towards owning your dream home.