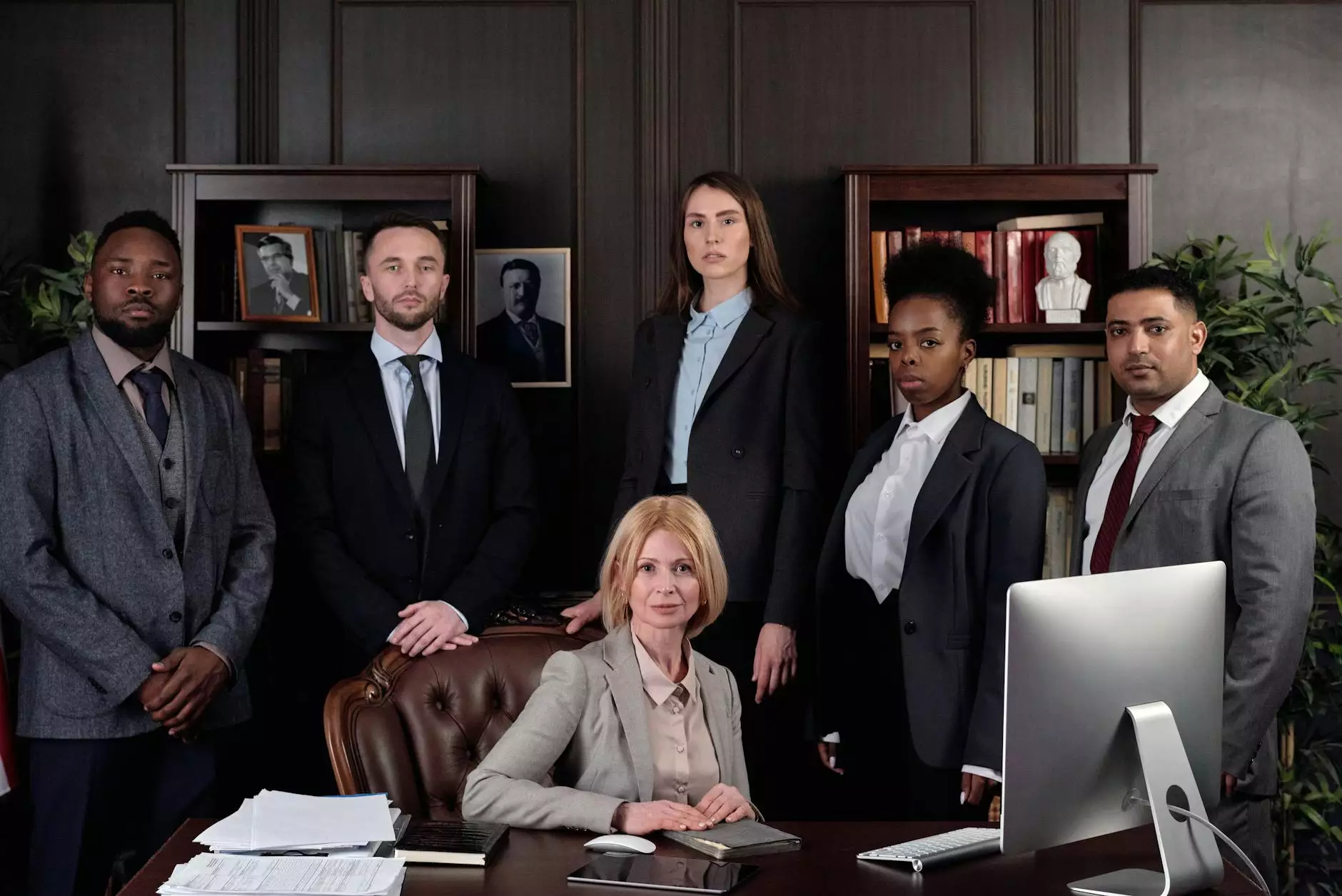 Providing Exceptional Real Estate Legal Services
Welcome to Results Realty, your trusted partner in the real estate industry. We are excited to announce that Meyers Law Group, a renowned law firm specializing in real estate legal services, has recently moved to the prestigious Shoreline Office Center. This strategic relocation allows Meyers Law Group to continue delivering exceptional service while offering an enhanced client experience.
Unparalleled Expertise in Real Estate Law
With over two decades of experience, Meyers Law Group has established itself as a leader in the field of real estate law. Their team of highly skilled attorneys possesses comprehensive knowledge and expertise in all aspects of real estate transactions, ensuring that their clients receive accurate and reliable legal guidance throughout their real estate endeavors.
New Location at Shoreline Office Center
Meyers Law Group's relocation to the Shoreline Office Center exemplifies their commitment to providing a superior level of service to their clients. The prestigious Shoreline Office Center, located in the heart of the city, offers modern and state-of-the-art office spaces, conducive to fostering a productive and comfortable work environment for both the clients and the team at Meyers Law Group. The convenient location allows for easy accessibility and establishes Meyers Law Group as a prominent presence within the real estate community.
Comprehensive Range of Legal Services
As a leading law firm in the real estate domain, Meyers Law Group offers a comprehensive range of legal services tailored to the specific needs of their diverse clientele. Their areas of expertise include:
Residential and Commercial Real Estate Transactions
Real Estate Litigation
Property Development
Land Use and Zoning
Title Examination
Rent Control
Foreclosures and Short Sales
No matter the complexity of your real estate legal matters, Meyers Law Group possesses the necessary skills and resources to effectively navigate through each stage of the legal process. They prioritize client satisfaction and are committed to achieving favorable outcomes in every case they handle.
Client-Centric Approach
At Meyers Law Group, their client-centric approach sets them apart from other law firms in the industry. They understand that each client's circumstances are unique, and therefore, they provide personalized attention and tailored legal strategies to address their clients' specific needs. Their dedicated team ensures open and transparent communication, keeping clients well-informed about the progress of their cases and providing expert guidance every step of the way.
Contact Meyers Law Group
If you are seeking unrivaled legal representation for your real estate matters, Meyers Law Group is ready to assist you. You can reach them at their new office located in the Shoreline Office Center. With their extensive experience and commitment to excellence, Meyers Law Group is well-equipped to handle even the most complex legal challenges in the real estate industry.
Contact Details:
Address: Shoreline Office Center, 123 Main Street, City Name
Phone: 123-456-7890
Email: [email protected]
Website: www.meyerslawgroup.com
Don't hesitate to get in touch with Meyers Law Group today to schedule a consultation and discuss your real estate legal needs. Experience firsthand the exceptional services they provide and let them guide you towards successful outcomes in your real estate endeavors.
At Results Realty, we are proud to have Meyers Law Group as part of our network of trusted partners. Together, we are committed to delivering the highest quality services to our clients and fostering a thriving real estate industry.