60 New EV Charging Stations Added to Basin Street's Petaluma Properties
Jun 8, 2021
Property Management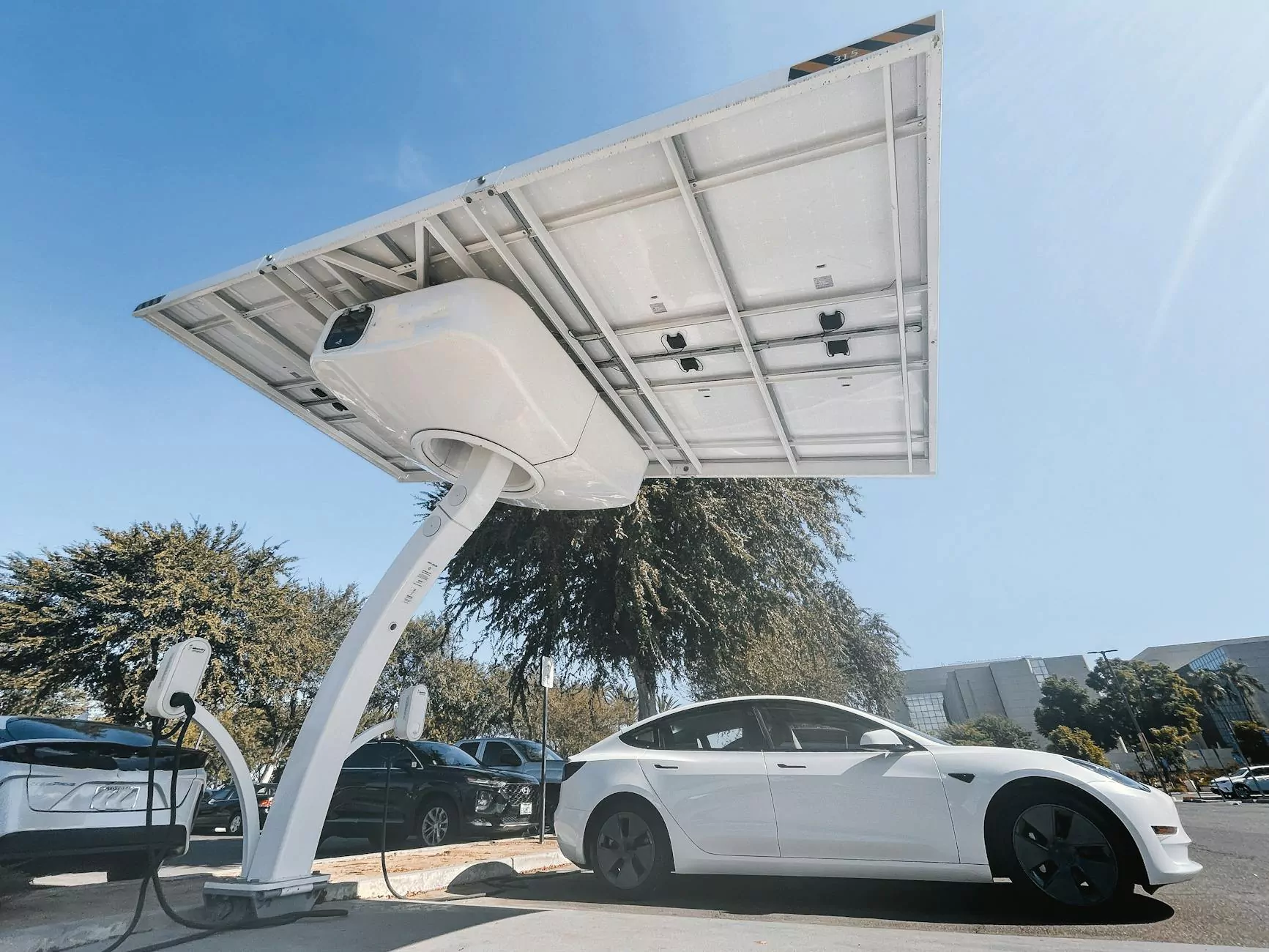 Introduction
Welcome to Results Realty, the premier real estate agency specializing in sustainable development and cutting-edge innovations. We are excited to announce a groundbreaking addition to Basin Street's Petaluma properties - the installation of 60 state-of-the-art EV charging stations. This strategic move places Basin Street at the forefront of the sustainable real estate industry, catering to the needs of environmentally-conscious tenants and attracting businesses that prioritize green initiatives.
The Importance of EV Charging Stations
With the rise of electric vehicles (EVs) and the growing demand for sustainable transportation solutions, EV charging stations have become a vital component of any developed property. These charging stations provide crucial support to EV owners, helping them overcome the challenge of limited charging infrastructure and providing peace of mind while on the road. By offering reliable and accessible EV charging stations, Basin Street's Petaluma properties cater to the needs of the rapidly expanding EV market, positioning themselves as leaders in sustainable real estate.
The Benefits of EV Charging Stations
Installing EV charging stations at Basin Street's Petaluma properties brings a plethora of benefits for businesses, residents, and the environment alike. Let's explore the advantages in detail:
1. Attracting Environmentally-Conscious Tenants
In today's world, businesses and consumers alike are increasingly seeking sustainable solutions to reduce their environmental impact. By providing EV charging stations, Basin Street's Petaluma properties attract eco-conscious tenants who own or are considering purchasing electric vehicles. This not only enhances property demand but also cultivates a community of like-minded individuals committed to sustainable living.
2. Strengthening Corporate Social Responsibility
By incorporating EV charging stations into their properties, Basin Street demonstrates a commitment to corporate social responsibility. Environmental sustainability has become a unique selling point for businesses, and having EV charging stations bolsters their reputation as responsible corporate citizens, attracting companies with similar values.
3. Promoting Innovation and Future-Proofing
EV charging stations position Basin Street's Petaluma properties as innovative and future-proof spaces. As the EV market continues to grow and legislation favors sustainable practices, properties equipped with charging infrastructure will experience increased demand. By staying ahead of the curve, Basin Street ensures its properties remain attractive and resilient in a rapidly evolving real estate landscape.
4. Environmental Advantages
Widespread adoption of electric vehicles plays a crucial role in mitigating climate change and reducing air pollution. By facilitating convenient EV charging, Basin Street's Petaluma properties contribute to a cleaner environment, reducing harmful emissions and promoting sustainable transportation alternatives.
Basin Street's Commitment to Sustainable Development
At Basin Street, sustainable development is a core principle that underpins every aspect of our business model. Our commitment to sustainable practices extends beyond the installation of EV charging stations. We employ comprehensive green building strategies, prioritize energy efficiency, integrate renewable energy sources, and incorporate green spaces, thereby creating vibrant, eco-friendly communities.
Conclusion
Results Realty takes immense pride in partnering with Basin Street to bring 60 new EV charging stations to their Petaluma properties. This strategic move not only strengthens Basin Street's position as a leader in sustainable real estate but also promotes a greener future for our communities. By offering reliable charging infrastructure, Basin Street's Petaluma properties attract environmentally-conscious tenants, strengthen corporate social responsibility, and contribute to a cleaner environment. Contact Results Realty today to explore the sustainable properties available through Basin Street and become part of the green revolution!