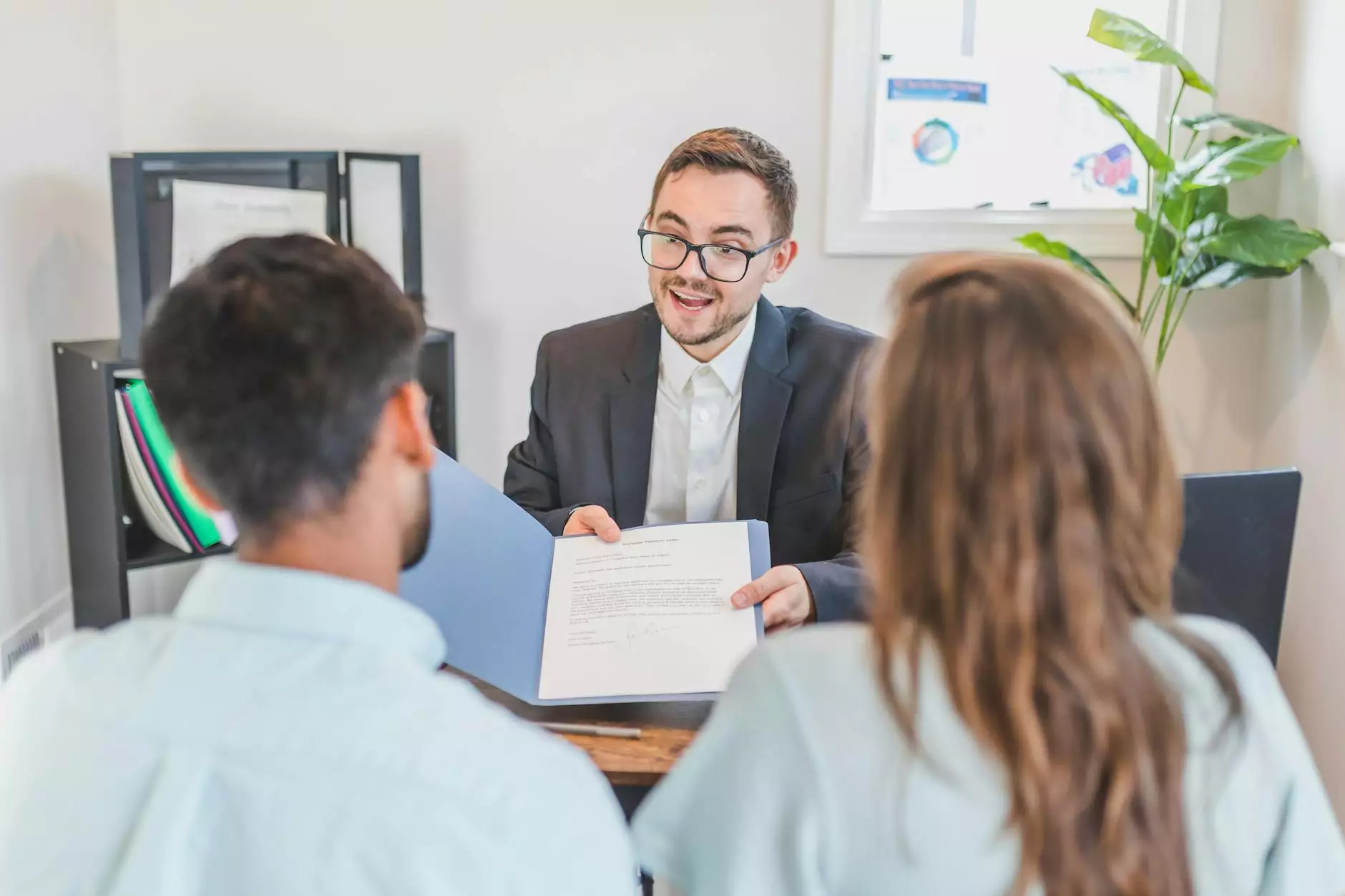 Welcome to Results Realty, your trusted source of information in the Business and Consumer Services - Real Estate category. In this article, we will explore the key differences between a lease and a rental agreement, providing you with comprehensive insights into these essential documents in the real estate industry.
Understanding Leases
A lease is a legally binding contract between a landlord and a tenant. It outlines the terms and conditions of renting a property for a specified period, typically six months to a year. Leases provide a greater sense of stability and security for both parties involved. Let's delve into the specifics of a lease agreement:
1. Duration
Leases are fixed-term agreements and specify the exact length of the rental period. During this time, the landlord cannot terminate the lease unless the tenant violates specific terms outlined in the agreement.
2. Rent and Payment
The lease agreement sets the monthly rent amount that the tenant is responsible for paying. It also outlines the payment schedule, due dates, and accepted forms of payment. Additionally, it may specify any late payment penalties or fees.
3. Maintenance and Repairs
Leases typically indicate the responsibilities for property maintenance and repairs. It's common for landlords to assume the responsibility for major repairs, while tenants are responsible for routine maintenance, such as cleaning and minor fixes.
4. Renewal Terms
Many leases include renewal options, giving tenants the choice to extend their rental period. Renewal terms, including any changes to the rent amount and duration, are usually outlined in this agreement.
Understanding Rental Agreements
Rental agreements, also known as month-to-month agreements, offer more flexibility compared to leases. They provide an arrangement where tenants pay rent on a monthly basis without a fixed-term commitment. Let's explore the key aspects of rental agreements:
1. Duration
Rental agreements operate on a month-to-month basis. Either party can terminate the agreement with proper notice, usually 30 days, without breaching any contractual obligations.
2. Rent and Payment
Similar to leases, rental agreements outline the monthly rental amount and payment details. However, since rental agreements are more short-term, the rent can be subject to change with proper notice from the landlord.
3. Maintenance and Repairs
In rental agreements, the responsibility for maintenance and repairs is often shared between the landlord and the tenant. Major repairs are still usually handled by the landlord, but the tenant may have more involvement in routine upkeep of the property.
4. Flexibility and Termination
One significant advantage of rental agreements is their flexibility. Tenants have the freedom to change accommodation at short notice, while landlords can quickly regain possession of the property if needed.
Choosing Between a Lease and a Rental Agreement
When considering whether to enter into a lease or a rental agreement, several factors come into play. Evaluate your specific needs and circumstances to make an informed decision:
1. Stability and Commitment
If you are looking for stability and long-term commitment, a lease may be your preferred choice. Leases provide security, especially for individuals or families who want to establish a more permanent residence.
2. Flexibility and Short-Term Plans
Rental agreements are ideal for those who need flexibility and have short-term plans. This option is suitable for individuals who may need to relocate frequently or have uncertain future living arrangements.
3. Financial Considerations
Consider your financial situation before deciding between a lease and a rental agreement. Leases often require a more substantial upfront payment, such as a security deposit or first and last month's rent. Rental agreements typically have lower upfront costs.
4. Local Laws and Regulations
Be aware of local laws and regulations regarding leases and rental agreements. Certain areas have specific rules governing rental practices and lease terms. Familiarize yourself with these regulations to ensure legal compliance.
In conclusion, understanding the difference between a lease and a rental agreement is crucial when entering into a rental contract. Results Realty aims to provide you with detailed insights into these legal documents, empowering you to make informed decisions in your real estate journey.
For more information and expert advice on leases, rental agreements, and other real estate topics, please explore the rest of our website or reach out to our knowledgeable team at Results Realty.