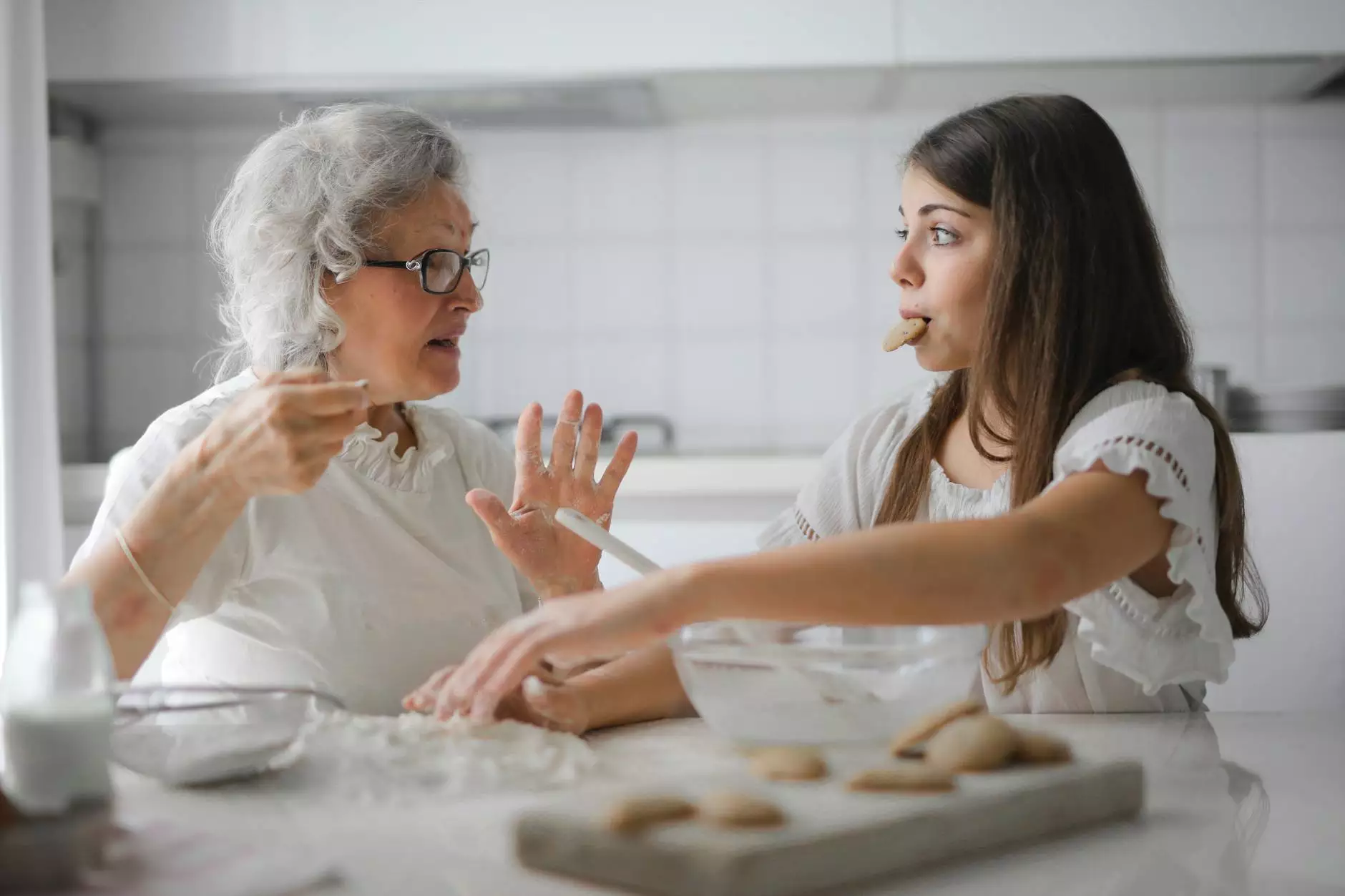 As part of our commitment to the community, Results Realty is dedicated to addressing food insecurity amongst senior citizens through the establishment and operation of senior food pantries. With our passion for ensuring the well-being of every individual, we recognize the importance of providing accessible and nutritious food options to older adults in need.
The Significance of Senior Food Pantries in Tackling Food Insecurity
Food insecurity is a prevalent issue faced by many senior citizens today. The rising costs of living, coupled with limited access to affordable and healthy food, make it challenging for older adults to meet their basic nutritional needs. This lack of access to adequate food can have severe consequences on their health and overall well-being.
Providing Nutritional Support for Seniors
Senior food pantries play a crucial role in providing nutritional support to seniors in need. By offering a variety of fresh fruits, vegetables, whole grains, and other essential food items, we aim to ensure that every senior citizen has access to a balanced and nourishing diet. Our team of dedicated volunteers works diligently to source and distribute high-quality food items to our senior community.
The Benefits of Senior Food Pantries
Senior food pantries offer numerous benefits to the communities they serve:
Improving Health Outcomes: Access to nutritious food helps improve the overall health outcomes of senior citizens, reducing the risk of malnutrition and related health issues.
Promoting Social Interaction: Senior food pantries serve as a gathering place for older adults, fostering social interaction and combating feelings of isolation.
Enhancing Financial Stability: By providing food assistance, senior citizens can allocate their limited financial resources towards other essential needs, such as housing, medication, and utilities.
Supporting Independence: By addressing food insecurity, senior food pantries enable older adults to maintain their independence and lead a dignified life.
How Results Realty Supports Senior Food Pantries
Results Realty believes in making a positive impact not only in the real estate industry but also in the lives of individuals within our community. We actively contribute to senior food pantries through:
Volunteer Service
Our team of dedicated professionals actively volunteers at local senior food pantries, helping with tasks such as food distribution, organizing inventory, and assisting participating seniors with their needs.
Community Partnerships
We forge strong partnerships with local organizations and businesses to support senior food pantries. These partnerships enable us to collaborate on food drives, fundraising events, and awareness campaigns to generate resources and increase community involvement.
Advocacy and Education
Results Realty is committed to advocating for policies and initiatives that address the root causes of food insecurity among seniors. We actively engage in educational campaigns to raise awareness and encourage community action to combat this issue.
Partner with Results Realty to Make a Difference
If you share our passion for addressing food insecurity among senior citizens, we invite you to partner with Results Realty. Together, we can make a difference in the lives of older adults by expanding the reach and impact of senior food pantries. Contact us today to learn more about how you can get involved.