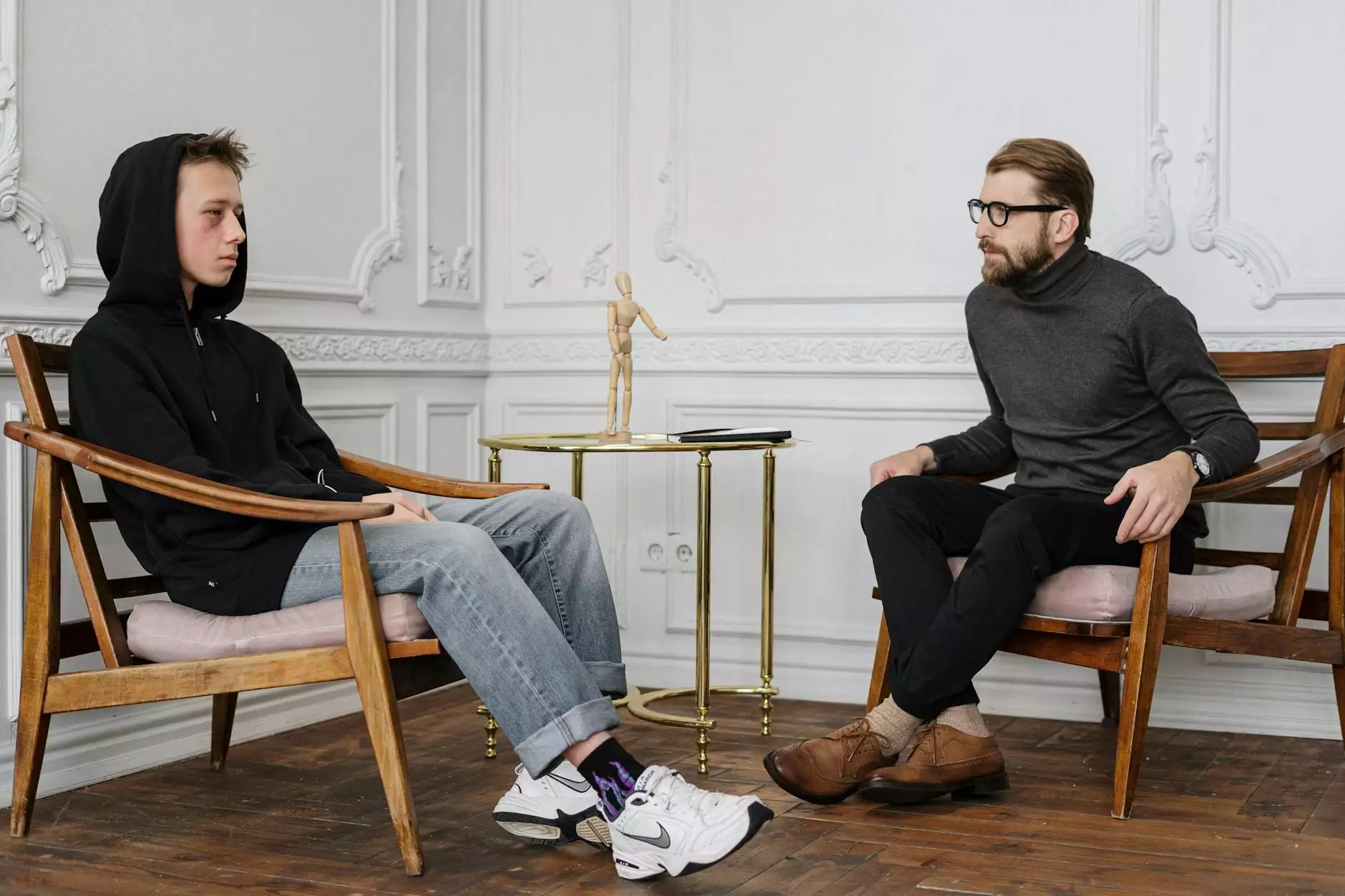 Introduction
Welcome to Results Realty's Las Vegas Eviction Service. As a leading provider of professional property management services in the Las Vegas area, we understand the challenges that landlords and property owners face when dealing with difficult tenants. Our comprehensive eviction service is designed to help you navigate through the eviction process seamlessly.
Why Choose Results Realty for your Eviction Needs?
When it comes to eviction services in Las Vegas, Results Realty is the name to trust. Our years of experience in the real estate industry, combined with our commitment to providing exceptional customer service, sets us apart from the competition. Here are some reasons why you should choose us:
1. Extensive Knowledge and Expertise
At Results Realty, we have a team of highly skilled professionals who specialize in eviction services. We stay updated with the latest laws and regulations related to tenant eviction, ensuring that we handle your case with precision and efficiency. Our in-depth knowledge of the eviction process enables us to provide tailored solutions that meet your specific requirements.
2. Timely and Effective Communication
We understand the importance of effective communication throughout the eviction process. Our team is prompt in responding to your queries and providing regular updates on the progress of your case. We keep you informed every step of the way, giving you peace of mind knowing that your eviction is being handled with the utmost care and attention.
3. Comprehensive Eviction Services
Results Realty offers a wide range of eviction services to cater to your individual needs. Whether you need help with serving an eviction notice, filing eviction paperwork, or representing you in court, we have you covered. Our team takes care of all the necessary documentation, ensuring that everything is in order to facilitate a successful eviction process.
4. Personalized Approach
We understand that each eviction case is unique, and we pride ourselves on providing personalized solutions. Our team takes the time to understand your specific situation and tailor our services accordingly. We work closely with you to develop a strategy that aligns with your goals, ensuring a smooth eviction process from start to finish.
Our Eviction Process
Step 1: Consultation
Our eviction process begins with a thorough consultation where we gather all the necessary information regarding your eviction case. We discuss the details of the situation, review any existing documentation, and answer any questions you may have. This initial consultation allows us to develop a customized plan of action that addresses your specific needs and goals.
Step 2: Serving the Eviction Notice
Once we have all the relevant information, we initiate the eviction process by serving the tenant with a legally compliant eviction notice. We ensure that the notice is properly drafted, clearly stating the reasons for eviction and the required action from the tenant. Our team handles the delivery of the notice, ensuring adherence to legal requirements.
Step 3: Filing Eviction paperwork
After serving the eviction notice, we proceed with filing the necessary eviction paperwork with the appropriate court. Our team is well-versed in the legal requirements and timelines, ensuring that all documents are prepared accurately and submitted within the specified deadlines.
Step 4: Representing You in Court
In the event that the eviction process requires a court appearance, Results Realty has the expertise to represent you. Our experienced legal team will handle all court proceedings, ensuring that your rights as a landlord are protected and that the eviction is carried out in compliance with the law.
Step 5: Enforcing the Eviction
Once the court grants the eviction order, our team takes charge of enforcing the eviction. We work diligently to coordinate the removal of the tenants and their belongings, ensuring a smooth transition of the property back to you. Our goal is to minimize any potential disruptions and restore your property to its original condition as quickly as possible.
Contact Us for Reliable Eviction Services
When it comes to eviction services in Las Vegas, Results Realty is your trusted partner. We understand the importance of a timely and efficient eviction process, and our team is dedicated to providing unparalleled service to help you achieve your goals. Contact us today to discuss your eviction needs and let us guide you through a seamless eviction process.