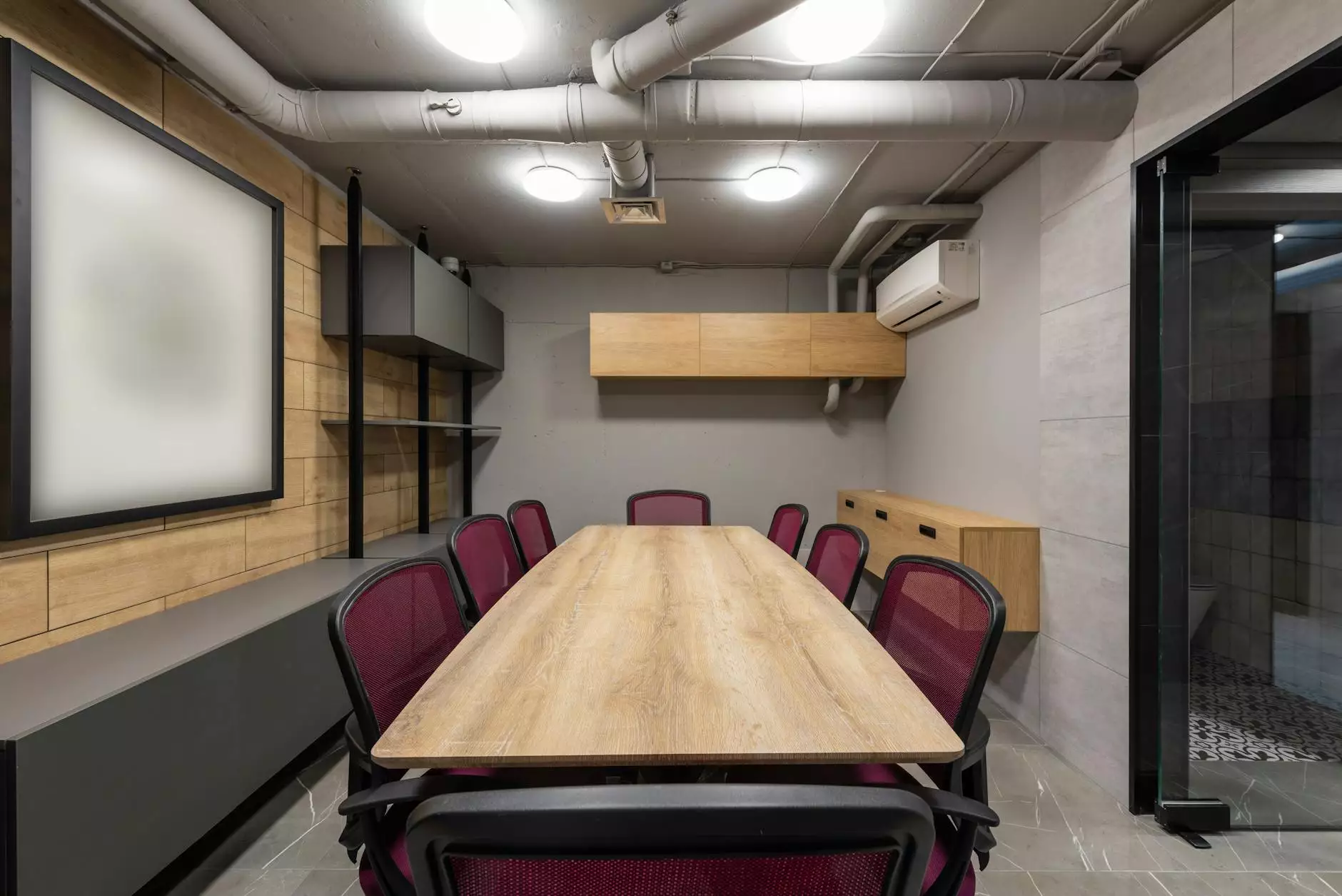 Introduction
Welcome to Results Realty, a leading provider of tenant representation services in the business and consumer services - real estate industry. Our team of highly skilled professionals is committed to helping businesses find the ideal commercial space to meet their unique requirements. With years of experience and a deep understanding of the market, we ensure that our clients receive personalized, comprehensive assistance throughout the entire process.
Why Choose Results Realty for Tenant Representation?
At Results Realty, we take pride in offering exceptional tenant representation services that prioritize our clients' needs and goals. Here's why you should choose us:
1. Extensive Market Knowledge
Our team possesses a wealth of knowledge about the local real estate market. We stay up-to-date with prevailing market trends, property values, and available commercial spaces. This enables us to provide expert advice and guidance to our clients, ensuring they make informed decisions.
2. Personalized Approach
We understand that every business has unique requirements when it comes to finding a commercial space. We work closely with our clients, taking the time to understand their needs, budget, and preferences. This personalized approach allows us to identify suitable properties that align with their specific criteria.
3. Extensive Network
With years of experience in the industry, we have built a vast network of real estate professionals, property owners, and landlords. This network gives us access to a wide range of available commercial spaces, including exclusive and off-market listings. We leverage our connections to find the best opportunities for our clients.
4. Negotiation Expertise
One of the key advantages of working with Results Realty is our negotiation expertise. We have a deep understanding of the negotiation process and leverage our skills to secure favorable lease terms for our clients. Our goal is to ensure that our clients get the best possible deal that aligns with their long-term business objectives.
5. Streamlined Process
With Results Realty, the tenant representation process is seamless and efficient. We handle all the paperwork, negotiations, and logistics, saving our clients valuable time and effort. Our dedicated team will guide you through every step, from property searching to lease signing, ensuring a stress-free experience.
Our Tenant Representation Process
Our tenant representation process is designed to deliver exceptional results for our clients. Here's an overview of how we work:
1. Needs Assessment
We begin by conducting a thorough needs assessment session with our clients. This helps us understand their specific requirements, such as preferred location, space size, amenities, infrastructure, and budget constraints.
2. Property Search
Based on the information gathered during the needs assessment, our team conducts an extensive search for suitable commercial spaces. We utilize our in-depth market knowledge and network to identify properties that align with our clients' criteria.
3. Property Evaluation
Once potential properties are shortlisted, we meticulously evaluate them based on various factors like location, accessibility, building condition, lease terms, and suitability for our clients' specific business needs. Our thorough evaluation ensures that our clients make an informed decision.
4. Negotiation and Lease Agreement
As negotiation experts, we advocate for our clients' best interests during lease negotiations. Our goal is to secure favorable terms and conditions, including rent, lease duration, renewal clauses, maintenance responsibilities, and more. We ensure that our clients understand all aspects of the lease agreement before finalizing.
5. Ongoing Support
Even after lease signing, our commitment to our clients does not end. We provide ongoing support, addressing any concerns or issues that may arise during the lease period. Our team is always available to assist with lease renewals, expansions, or any other tenant-related matters.
Contact Results Realty for Expert Tenant Representation Services
When it comes to tenant representation in the real estate industry, Results Realty is the trusted choice. With our team of dedicated professionals, extensive market knowledge, and commitment to client satisfaction, we ensure a smooth and successful commercial space search. Contact us today to discuss your tenant representation needs and experience our exceptional services firsthand.