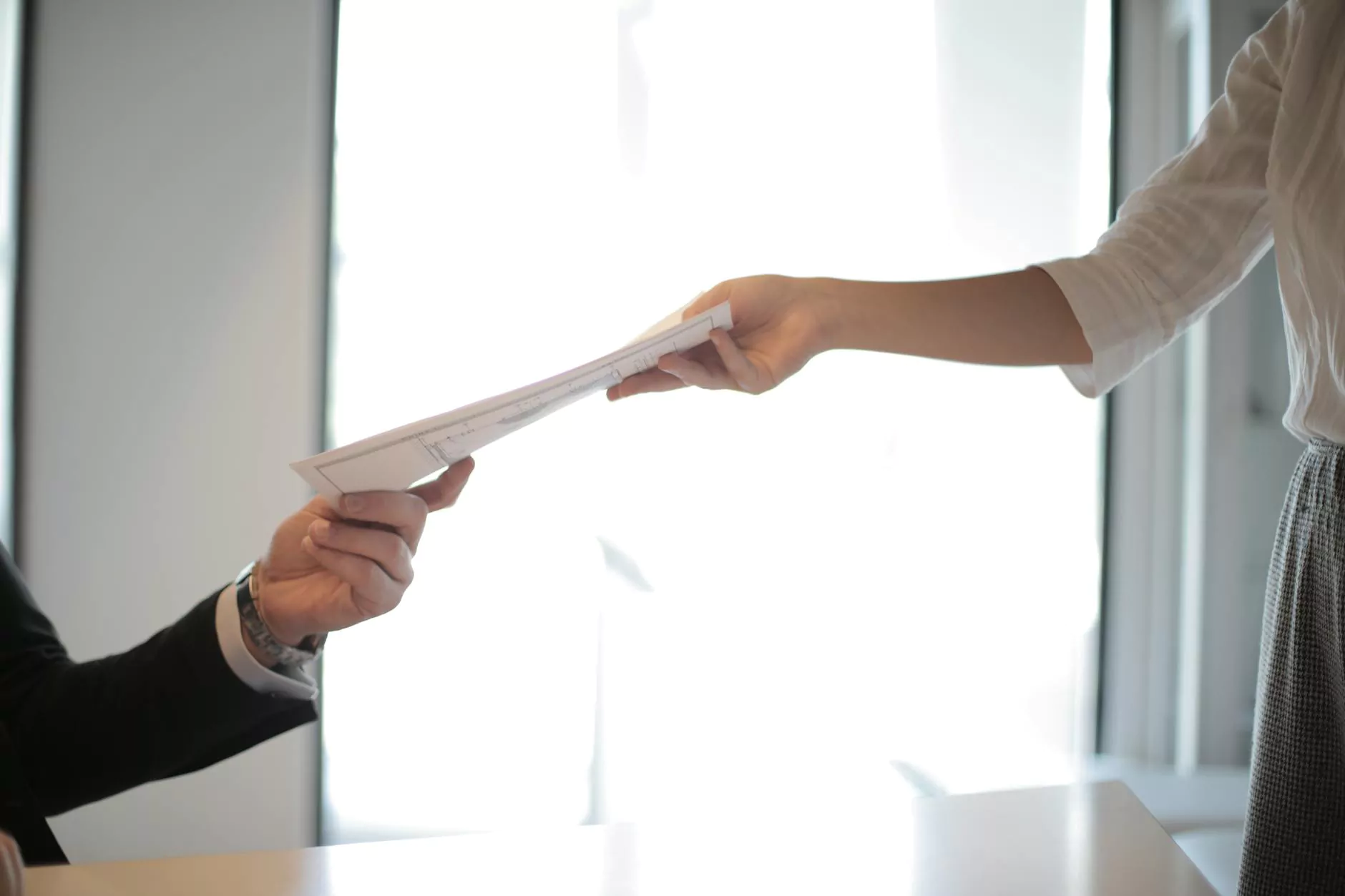 Introduction
Welcome to Results Realty, your trusted partner in the real estate industry. As a premier provider of business and consumer services, we understand the importance of finding a suitable rental property that meets your needs and preferences. Our rental requirements are designed to ensure a smooth and hassle-free rental experience for both tenants and landlords.
Application Process
When applying for a rental property through Results Realty, we require all prospective tenants to complete a comprehensive application process. This process helps us gather essential information to evaluate your eligibility and determine the best-fit rental options for you.
1. Filling Out the Application Form
The first step is to complete our application form accurately and provide all the necessary details, including your full name, contact information, employment history, references, and financial information. This ensures that we can perform a thorough assessment and consider your application seriously.
2. Financial Verification
In order to verify your financial stability and ability to meet the rental obligations, we require a proof of income such as recent pay stubs, bank statements, or tax returns. This process helps us determine your affordability and ensure a financially responsible tenancy.
3. Background and Credit Checks
At Results Realty, we value the safety and well-being of our community. As part of our rental requirements, we conduct background and credit checks on all applicants. This enables us to assess your rental history, employment status, and financial credibility. Our goal is to create a harmonious living environment for all residents while mitigating potential risks for property owners.
Income and Credit Requirements
In order to provide a fair and transparent rental process, Results Realty has established income and credit requirements that all applicants must meet. These requirements may vary depending on the specific property and landlord preferences, but typically include the following:
1. Minimum Income
We generally require applicants to have a minimum monthly income of at least three times the rental amount. This ensures that you have the financial capacity to meet your monthly obligations and maintain a comfortable standard of living.
2. Credit Score
We evaluate credit scores as part of our application process. While we understand that a perfect credit score may not always be achievable, a responsible financial track record is important. A satisfactory credit score demonstrates your ability to meet financial commitments and enhances your chances of being approved for the rental property.
3. Rental History
Having a positive rental history is advantageous when applying for a rental property. Results Realty may contact previous landlords to verify your tenancy and evaluate your rental behavior, including timely payments, adherence to lease agreements, and overall tenant responsibility.
Tenant Responsibilities
Along with our rental requirements, we believe in fostering a strong sense of responsibility among our tenants. When renting a property through Results Realty, it is important to understand and fulfill certain obligations:
1. Timely Rental Payments
Paying your rent on time is crucial for maintaining a good tenant-landlord relationship. As part of our rental requirements, we expect all tenants to submit their rent payments promptly by the agreed-upon due date. This ensures a steady cash flow for property owners and a harmonious living environment for all residents.
2. Property Maintenance
We encourage tenants to take care of the rental property and report any maintenance issues or repair needs promptly. This includes routine maintenance such as cleaning, garbage disposal, and lawn care, as well as notifying our team in case of any major repairs or emergencies.
3. Adherence to Lease Terms
Respecting and adhering to the terms and conditions of the lease agreement is essential for a successful tenancy. It is important to review the lease agreement thoroughly, understand your rights and responsibilities, and seek clarification if needed. Failure to comply with the lease terms may result in penalties or eviction.
Conclusion
At Results Realty, we prioritize your rental experience and aim to provide a comprehensive rental process that ensures a fair selection process and matches tenants with suitable properties. Our rental requirements are designed to protect the interests of both tenants and landlords alike, creating a positive and mutually beneficial rental experience.
For more information on our rental requirements or to inquire about available rental properties, please contact our team at Results Realty. We are here to assist you and help you find the perfect place to call home.