Meet Our New Government Relations Manager, Arielle
Jul 18, 2018
History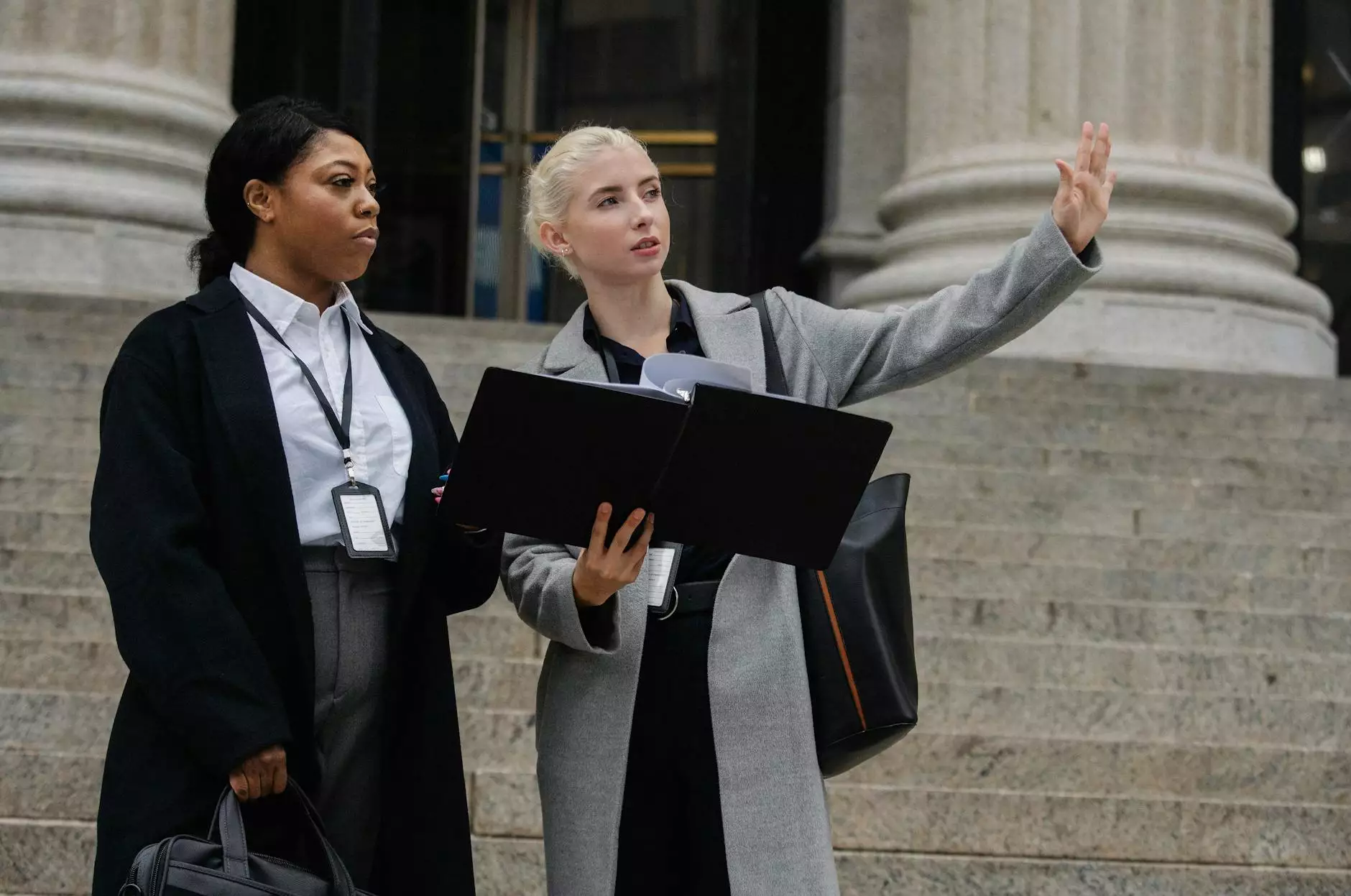 About Results Realty
Welcome to Results Realty, your leading provider of business and consumer services in the real estate industry. With years of experience and a dedicated team, we strive to deliver exceptional results for our clients. As part of our commitment to excellence, we are excited to introduce our new Government Relations Manager, Arielle.
Arielle's Background and Expertise
Arielle brings a wealth of knowledge and expertise in government relations to Results Realty. With a strong background in the real estate industry, she understands the complexities and challenges that businesses face when it comes to navigating regulatory frameworks and government policies.
Her previous experience working with government agencies and policymakers has provided her with valuable insights into the legislative processes that shape the real estate market. Arielle's intricate understanding of policy development and advocacy enables her to effectively communicate and collaborate with key stakeholders, ensuring that your interests are represented.
Government Relations Services
As our dedicated Government Relations Manager, Arielle is here to assist you with a wide range of services tailored to your needs:
1. Policy Analysis and Monitoring
Arielle closely monitors legislative actions and policy developments relevant to the real estate industry. She keeps track of regulatory changes and assesses their potential impact on your business. By understanding the latest shifts in the political landscape, she provides valuable insights and recommendations to help you stay ahead.
2. Stakeholder Engagement
Building strong relationships with key stakeholders is crucial in the real estate sector. Arielle excels in facilitating meaningful connections and fostering collaboration between industry professionals, government officials, and community organizations. By engaging with the right stakeholders, she helps you navigate through regulatory challenges and establishes a positive presence in the industry.
3. Government Advocacy
Advocacy is at the heart of what Arielle does. She understands the importance of advocating for policies that promote growth, innovation, and sustainability within the real estate industry. With her strategic approach and persuasive communication skills, she effectively represents your interests to policymakers, working towards fair and favorable outcomes for your business.
4. Compliance and Regulatory Support
Staying compliant with ever-evolving regulations can be overwhelming. Arielle provides guidance and support to ensure that your business operates within the legal boundaries. From understanding zoning and land use regulations to navigating environmental impact assessments, she offers expertise to ensure your operations comply with relevant regulations at all times.
5. Industry Insights and Education
Arielle is dedicated to keeping you informed about the latest industry trends and developments. Through comprehensive research and analysis, she provides valuable insights that empower you to make informed decisions. In addition, Arielle offers educational resources to help you and your team better understand the regulatory landscape, enabling you to adapt and thrive in a dynamic environment.
Why Choose Results Realty
At Results Realty, we understand the importance of having a strong advocate on your side. With Arielle leading our Government Relations department, we are confident in our ability to provide you with unparalleled support and exceptional results.
By leveraging Arielle's expertise and network, we can proactively address the challenges and opportunities that arise from governmental regulations. Our team is committed to helping your business succeed, and we believe that effective government relations are a vital component of achieving your objectives.
Contact Us Today
To learn more about how Arielle, our Government Relations Manager, can assist you and your business, please contact us today. We are excited to discuss your unique needs and develop a tailored plan to help you navigate the ever-changing landscape of the real estate industry.
Results Realty - Your Trusted Partner in Business and Consumer Services - Real Estate!