Guide to Walking Trails in the Las Vegas Valley
Dec 30, 2021
Promenade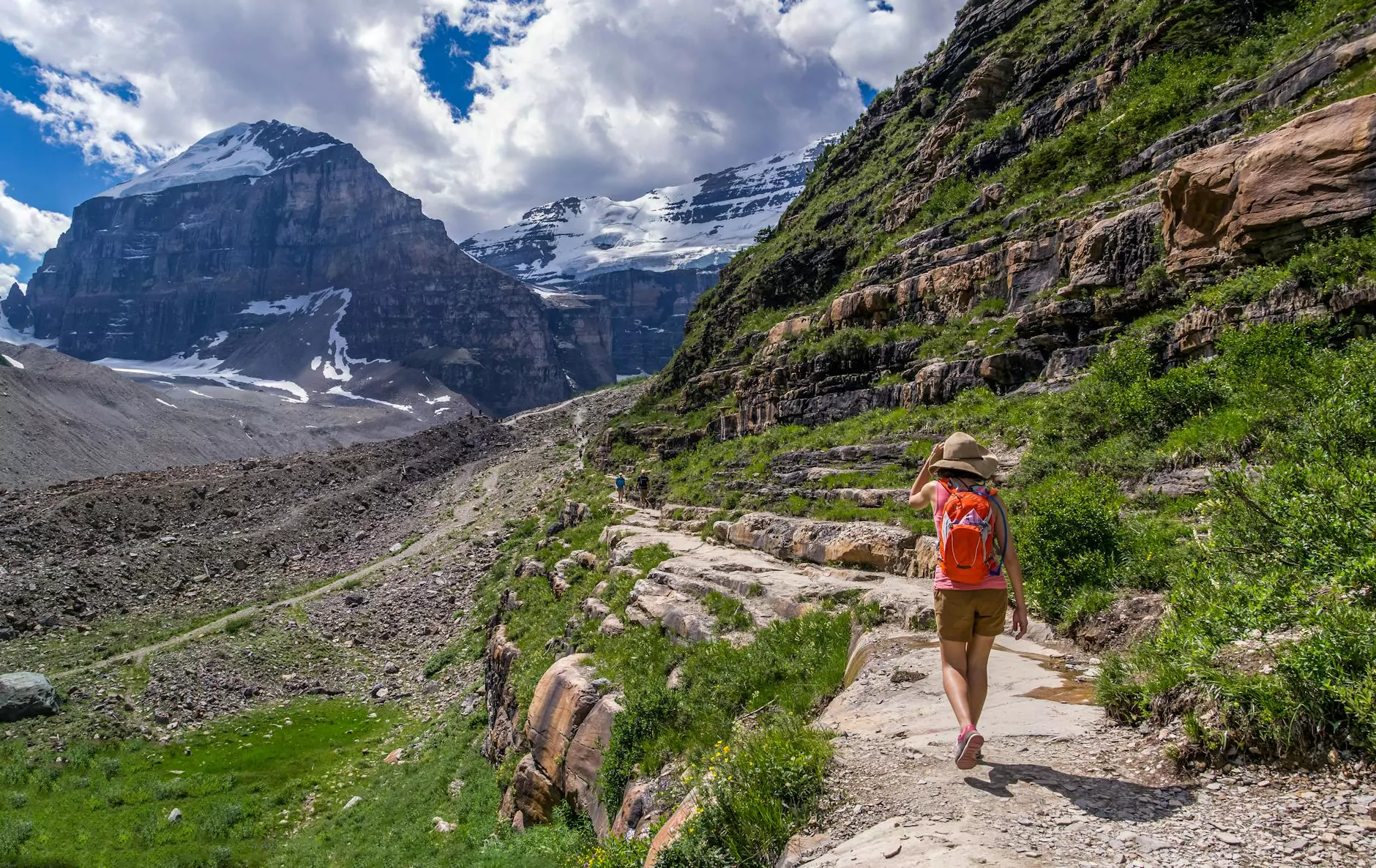 Introduction
Welcome to the ultimate guide to walking trails in the Las Vegas valley brought to you by Results Realty. If you're a nature enthusiast or simply looking for a healthy outdoor activity, Las Vegas offers a variety of stunning walking trails for you to explore. From lush green parks to desert landscapes, you'll find something for every preference. Lace up your shoes, grab your water bottle, and let's discover the beauty of the Las Vegas valley together!
Benefits of Walking
Before we dive into the specific trails, let's take a moment to explore the benefits of walking. Walking is a fantastic form of exercise that is accessible to people of all fitness levels. It improves cardiovascular health, helps with weight management, and boosts mood and mental well-being. Walking in nature also provides an opportunity to reconnect with the natural world, reduce stress, and enjoy fresh air.
Exploring the Las Vegas Valley Walking Trails
1. Red Rock Canyon National Conservation Area
One of the most iconic natural areas in the Las Vegas valley is the Red Rock Canyon National Conservation Area. Located just a short drive from downtown, this area offers breathtaking rock formations, scenic views, and an extensive network of walking trails for all abilities. Whether you're a beginner or an experienced hiker, you'll find trails that suit your needs. Don't forget to bring your camera to capture the stunning landscapes!
2. Spring Mountain Ranch State Park
For a unique walking experience, head to the Spring Mountain Ranch State Park. This historic park is nestled in the beautiful foothills of the Spring Mountains and offers a glimpse into the region's history. Enjoy leisurely walks around the ranch, explore the trails that wind through the park, and learn about the area's cultural heritage. Keep an eye out for wildlife, as you may spot deer, birds, and other native species along the way.
3. Wetlands Park Nature Preserve
If you're a birdwatching enthusiast or want to experience the tranquility of wetlands, the Wetlands Park Nature Preserve is a must-visit. The park boasts over 2,900 acres of wetlands, providing a haven for wildlife and an escape from the hustle and bustle of the city. Walk along the picturesque trails, admire the diverse plant and animal life, and enjoy a peaceful retreat surrounded by nature.
4. Clark County Wetlands Park
Another fantastic wetlands area in the Las Vegas valley is the Clark County Wetlands Park. This expansive park features over 20 miles of walking trails, allowing you to immerse yourself in the beauty of the wetlands ecosystem. Experience a rich variety of flora and fauna, watch for migratory birds, and enjoy the serenity of the surroundings. The park also offers educational programs and guided tours to enhance your visit.
5. Sunset Park
For a more leisurely walk surrounded by lush greenery, visit Sunset Park. This 325-acre park is the perfect spot for a family outing or a peaceful stroll. Enjoy the shade provided by mature trees, have a picnic, and take advantage of the park's amenities, including sports fields, playgrounds, and fishing ponds. Take your time to explore the network of trails and experience a little oasis in the desert.
Conclusion
With a wide range of stunning walking trails, the Las Vegas valley offers endless opportunities for outdoor adventure. From the breathtaking landscapes of Red Rock Canyon to the tranquility of wetland parks, there's something for everyone to enjoy. Whether you're a local resident or visiting the city, make sure to explore these walking trails and experience the natural beauty Las Vegas has to offer. Lace up your shoes, pack your enthusiasm, and embark on a walking adventure in the Las Vegas valley today!
Contact Results Realty
Results Realty is your trusted partner for all your real estate needs in the Las Vegas valley. Whether you're looking to buy, sell, or rent, our experienced team is here to guide you every step of the way. Visit our website or contact us today for a personalized consultation.